Hi boys and girls!  I have been very busy and here it is a New Year!  So much happened over the holidays!  I bet you were busy too! New York City has been so exciting.  We had a big snowfall and we had so much fun!  I love the snow and Iove to play in Central Park with my friends!  Some of my little friends, like Chico do not like the snow!  Chico has to wear boots and a jacket and still he can't wait to get back inside.  Chico likes it when it is really hot -but NOT snow.
l think he looks pretty cool though – in his "cammo" outfit.  

Hi Kids!  It's almost Thanksgiving!  Do you know what Thanksgiving brings in New York City?   Yes, turkey and family and lots and lots of food!  But it also brings the Macy's Thanksgiving Day Parade.  It is the best parade in the whole world!  Have you seen the Macy's Parade?  I bet you have! I like to go with my family and watch all the floats go by.  Sometimes there are HUGE balloons that "float" up over the parade, with characters like Mickey Mouse, or the Minions.  There are also big flat things that are all decorated with people and kids standing on them!  I will send you pictures on Thanksgiving Day!  Watch for your favorite!  Oh-oh! I have to go now – I am going to my doggie gym today and the van is here to get me.  I will tell you more about that later.
Bye!

   Valentine 
Hi Kids!  It's Halloween!  Do your humans get dressed up for Halloween? Dogs do too!  In New York City there is a park called Tomkins Square Park and they have a Halloween Parade every year!  Dogs in all shapes and sizes and breeds come from all over!  There is a contest with games and prizes and winners!  It is so much fun! Look at some of these funny costumes!

.There are lots of treats too — cookie bones and goodie bags of dog food!  The dogs parade through the park and everybody has a great time!  What are you going to be for Halloween?  I'm still thinking!
Got to go now!  

Bye!

   Valentine 
"Hi kids!  It's FALL!  The leaves are starting to change color! Do you know what makes the leaves change color?  I know a human named Mrs. Chap who is a preschool teacher.  She explained that there is this stuff in plants called

chlorophyll

that gives food to the buds and leaves of trees to make them green. 

C

hlorophyll

gets water from the tree and its energy from the light of the sun. 

When it starts to get cooler and the sun isn't as warm, the tree stops sending water to the leaves. So the tree says, "No more water for you!"  Since the leaves need water to make the food and produce chlorophyll,

the leaves say

, 

"Fine. No more food for you."  They show their true colors and say, "I'm out of here!" And fall to the ground! 
 
Lots and lots of people who work in New York City live on Long Island, but even more people go there to enjoy the beautiful beaches and swim in the Atlantic Ocean!  I took the Ferry with my humans today, and we are going to spend the weekend in a cottage at the beach!Hi Kids!  I took a fun ride to

Long Island

today!  

Long Island

is, well, a Long Island!  ha ha ha – that was a  joke!  

Long Island

is really close to where I live. See the map?  Look for New York City and then look for

Long Islan

d.

 See?
Have you ever taken a ferry?  A ferry is a boat that carries people and cars and trucks and bikes and motorcycles and strollers from one side of land across water to the other side of land.  That way, people can take their cars and trucks and bikes and motorcycles and strollers and they don't have to go way around to get there.  It is a short cut!
Some ferries allow dogs and the one I took says it is o.k. if I am on my leash and obey, or if little dogs are in a carrier or in a crate.
There are special sections where we sit with our humans.
It was so much fun!  I could feel the wind and smell the fishy air!  I have to go now – I get to swim and play in the ocean!

Love,
Valentine
Hi Kids! It's LABOR DAY!
It is the last big weekend of summer.
In New York City there are parades and festivals and lots of different things going on. People go to baseball games and go boating and fishing. People go out of the city and have picnics and parties with their friends or families.
 I LOVE picnics because kids eat outside and drop food.  Even though I don't eat people food, I  can eat crumbs and things they drop!  Does your dog eat people food?
It is better for me if I eat dog food, just like it is better for you that you eat food that is good for kids.  But I do like carrots!  I love carrots!  That is one of my favorite treats!  What vegetables do you like?
 Love,
Valentine 
 _____________________________________________________________
Hi Kids!  Do you love to draw?  Does your family take you to museums to look at art?   A hall where paintings hang is called a
gallery

.  There are lots of really cool museums and galleries in New York City, but I think there is only one that allows regular dogs like me to visit. This gallery lets  all well behaved dogs who are on a leash visit!  I am on a leash, and I am well behaved;  I listen to my humans when they tell me to be quiet or to "sit." So I am allowed to go!  You could take your dog there too, if she is well behaved and on a leash.
The paintings are for sale, for a lot of money, so you probably can't buy one, but after you are finished looking at the paintings you can also look at books about dogs and dog statues.  Here is a link for your family to look it up and see some pictures!  http://www.dogpainting.com/index_new.cfm
Oh-oh – I hear my human whistling for me!  I've got to go now!  Bye!
Valentine  
Hi Kids!  Vacation is over.  But it is nice to be home too.  Now we are in the country and it is so much fun!  I  love to chase squirrels and rabbits and chipmunks!  There is one now – got to go!
Bye! Valentine
__________________________________________________________
 Hi Kids!  Here I am in 

Maine

!  The beaches here are not as sandy as the ones in

New York

or

New Jersey

or

Florida

!  They are rocky and sandy and have little pebbles.  That is the Atlantic Ocean behind me!  That is the same ocean that touches New York and Florida too!   We love

Maine

!  

Maine

is next to

New Hampshire

and

Massachusetts

. Can you ask an adult to help you find the states next to

Maine

on the map below?  
   I have to go swim now!  Have a fun day! 
Love,
Valentine
__________________________________________________________________
Hi Kids! I am SO excited!  We are going on a vacation to Maine!  Do you go on vacation?  Where do you go?  Sometimes people go close to their home and go to the beach for a day or two.  We have lots of beautiful beaches not far from the city.  Other times people go really far, on a plane, or in a car, to Disney World or to California.  But my family is going to Maine!  I love it there!  It is not as HOT as it is in the City and I can swim in the ocean!  We go to a hotel that likes dogs and there are lots of other dogs there!  It is so much fun! 
Can you find the word vacation

in the story above?  
Can you find Maine on the map?  I will give you a clue:  The short name is ME  
 
I have to make sure all my cookie bones and
toys are packed!  I can't wait!  Bye!
Valentine 
HI KIDS!  Have you ever heard of the High Line Park in New York City?  It is a park built above the ground on old rail road tracks. Dogs are not allowed on the High Line at all, but that is OK, I have lots of other really fun places I can go and play with my friends.   On the High Line there are some super cool things for kids!  One is called "The Pershing Square Beams."  They are big steel beams covered with soft stuff so that you won't get hurt and you can climb and balance all over them.  There is also a beam that moves around, periscopes that you can look through and – a big surprise called "the gopher hole."  If you go there, you have to tell me all about it!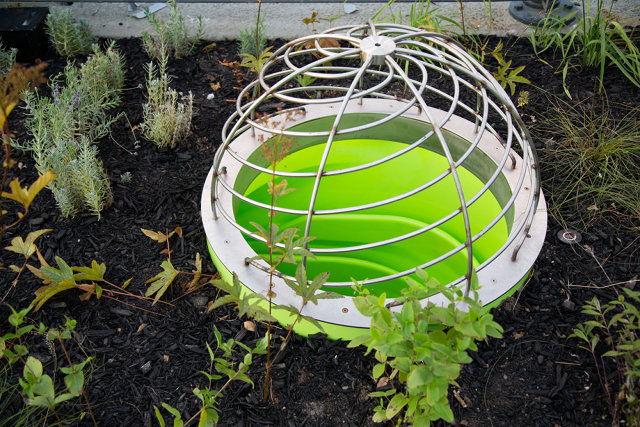 I have to go now – BYE!  Valentine 
Hi Kids!  In Central Park there is a very cool pond where you can sail your own little boat! If you don't have one, your family can rent one and you can sail it on the Conservatory Pond.
Dogs are not allowed, but i like to watch the kids have fun and I like to watch the boats. I have to go now – have fun! From now on, I am going to sign with my paw.
Hi Kids!  I LOVE to go on walks with my family!  But sometimes in New York City, our people work!  So we dogs are alone in our apartments or town houses.  So our people call a "DOG WALKER" service to walk us.  Look at all the different kinds of dogs here!  Can you count them  Dog walkers have to walk the dogs rain or shine, and the dogs have to get along with each other.  Do you see a dog with a hat – that is my friend Fidel! 
HI KIDS!  There are tons of fun things to do in New York City this weekend!  One is a new park that just opened on Governor's Island called
"THE HILLS"  There are slides and lots of fun things for kids to climb on and do! I think you have to be 5 or older to ride on the slides.   Moms and Dads will like it too!   There is also an awesome view of New York Harbor! and 
IT IS FREE! 
Ask your family if they can take you before school starts!  
School is out! You probably think I don't go to school, but I do! But when the kids are out of school everything is more fun! Can you guess what we like to do in Central Park? Here is a hint….
I LOVE SUMMER!